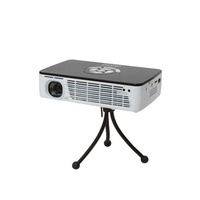 view more pictures in the gallery
price:

Filed in: Aaxa Projectors
Aaxa P300 Specs
General info
Projector class:

Projector technology:

Native resolution:

Aspect ratio at native resolution:

Max. input resolution:

3D:

Screen size:

Minimum:

Maximum:

Brightness:

Contrast ratio:

Lamp:

Multiple lamps:

Alternative light source technology:

Projection method:

HDMI (Number of HDMI connectors: 1), D-sub (VGA) (Number of VGA connectors: 1), Composite, 3.5mm headphone jack, USB

Connectors:
Features
Built-in TV tuner:

Multimedia speakers:

Speakers total power:

USB host:

Memory card reader:

Wi-Fi support:

Picture in/by Picture:

Multimedia player:
Body
Dimensions (WxHxD):

Weight:

Rugged:

Available color options:
US Availability
Market status:

MSRP price :
Alternative variants
You can add different versions of a single gadget as alternative variants.
If you are interested in using our specs commercially, check out our Projectors specs database licensing page.