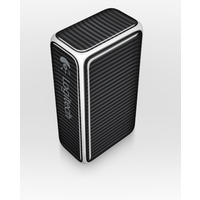 view more pictures in the gallery
Description: With its breakthrough design, Logitech Cube redefines the computer mouse with a shape that fits in your hand and will fascinate your friends and family, colleagues and clients.
Logitech Cube Specs
General info
Class:

Suitable for:

Wireless:

Can be used while charging:
Body
Weight tuning:

Rugged:

Available color options:
Warranty
Warranty period:
US Availability
Market status:

MSRP price :
Alternative variants
You can add different versions of a single gadget as alternative variants.
If you are interested in using our specs commercially, check out our Mouse Devices specs database licensing page.
Popular Logitech Cube Videos