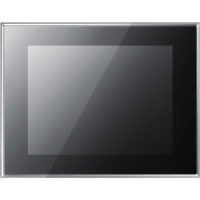 view more pictures in the gallery
price:

Filed in: Samsung Photo Frames
Description: This elegant digital frame has a revolutionary Touch of Color design: glass-like frame is gracefully-sculpted with a hint of color infused bezel. The side Star Light touch buttons, automatically light up when touched, then disappear when not used. Available in black or white.

This frame isn't only for showing off your digital photos. Now you can watch favorite movies and listen to favorite songs, too. It supports M-JPEG, MPEG1,... read more
Samsung 800W Specs
Display
Physical size:

Resolution:

Aspect ratio:

Brightness:

Contrast ratio:

Orientation:
Software
Supported formats:
Connectivity
USB Host:

Remote control:

Memory card support:
US Availability
Market status:

MSRP price :
Alternative variants
You can add different versions of a single gadget as alternative variants.
If you are interested in using our specs commercially, check out our Photo Frames specs database licensing page.
Popular Samsung 800W Videos